With Christmas day less than a week away I thought it would be smart to share some last minute gift ideas. Many of these options can be adjusted to range anywhere from $6-200 depending on how much you would like to spend. Happy shopping!
Lotto Ticket Photo Frames
For when handing them a card with ten dollars just won't cut it . . .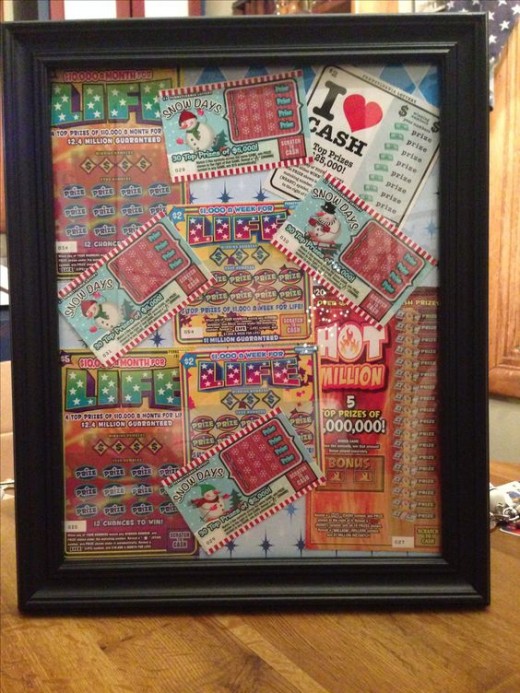 Make a donation to a charity under a loved one's name.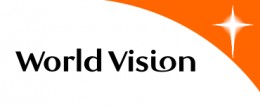 Beloved family pet?
No pet owner will be disappointed if you show a little love to their fur baby this season. With a variety of brand name pet toys and snacks available at the dollar store ranging from $1-4 you can easily create at loaded pet stocking for under $15.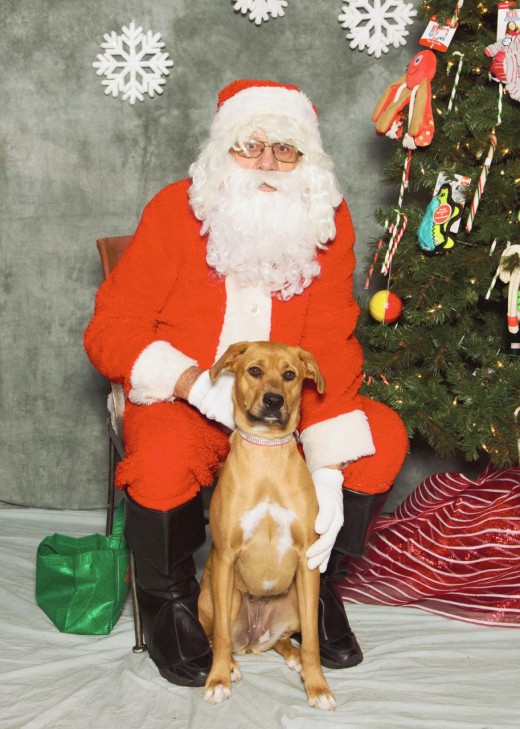 Original photo of my own fur baby Grace at a Christmas charity event.
Holiday Baked Goods
There's a reason that Christmas cookies and fruit cakes are a holiday cliche. With most grocery stores open right up until Christmas Eve there's no reason that with a few staples and an hour or two of time you can't add the personal touch that the gift card lacked.
Has your loved one reached a milestone this year?
Walmart canvas portraits range from $40 upward and can be the perfect addition to a home. These make great wedding, graduation, and anniversary prints and can be available in as little as 24-hours. The Walmart photo studio also offers a wide variety of cheaper custom gifts such mugs, and calendars starting at $7 and up.
Alcohol. 'Nuff said.
But expect long line ups at the liquor store if you've really waited until the last minute.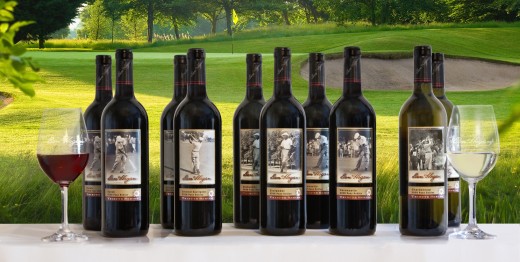 Home Spa Kits
Home spa kits are easy to make and great gifts for almost any woman in your life. With so many cheap spa staples available at the dollar store or Shopper's Drug Mart it's easy to make a stocking she'll love. Just throw in some bath salts, a facial scrub, a scented candle and a cheap bottle of wine to tie it all together. You've got yourself a hit.
But the greatest gift of all?
In a world where we live with our heads down staring at our phones the most valuable gift you can give this holiday season should be no surprise:
Your time.
A two dollar cup of coffee and a shared doughnut can go a long way when paired with some uninterrupted face time – and no, I don't mean the kind of Facetime that comes installed on your Apple phone. This Christmas, try giving your family and friends the gift of your time. Put everyone's phones into a stocking during your holiday meal and hide it. Rather than giving a $25 gift card to an old friend with the promise of 'meeting in the New Year' make plans to meet this week.
The holidays were meant for sharing in the miracle of the season with family and friends. Don't let last minute holiday shopping ruin the festivities.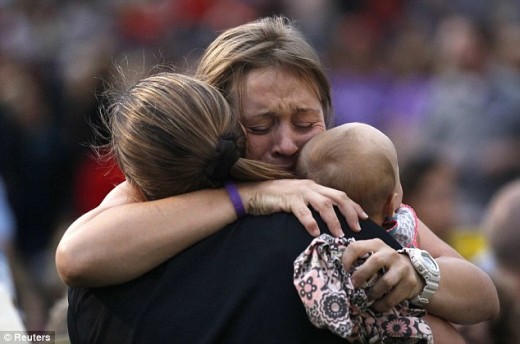 And as for this blogger? Give the gift of social media by following me on Facebook, sharing and commenting. Happy holidays!